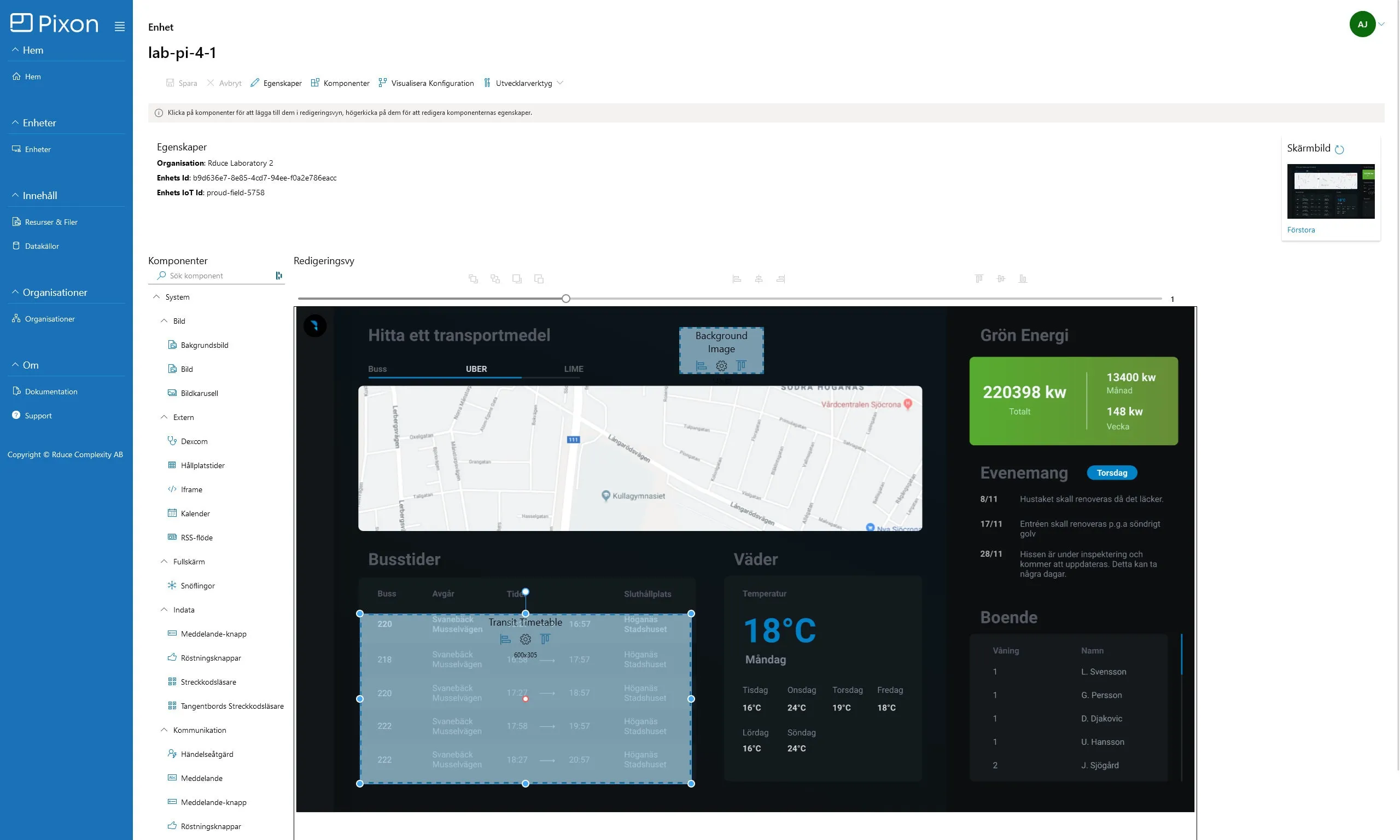 Pixon is a cloud based and IoT connected digital signage display with two-way communication which enables you to reach your target audience while simultaneously allowing them to interact back with you.
Turn your TV or monitor into a digital information platform and connect any information source through the Pixon admin interface from your browser.
Start creating your own customized beautiful dashboard, presentation, or sales display. Use any of our components to add to your screen, like bus/train transit, calendar, weather, interactive restaurant menu, and much more.
Pixon supports integration via cloud connection services. That means it's also ideal for interacting with your audience via touch screens and other devices that support input.
Currently we have connectors for
Microsoft Flow/Power automate
If This Then That (IFTTT)
Zapier
In other words, Pixon enables you to communicate and interact with your audience in a way that other signage solutions do not.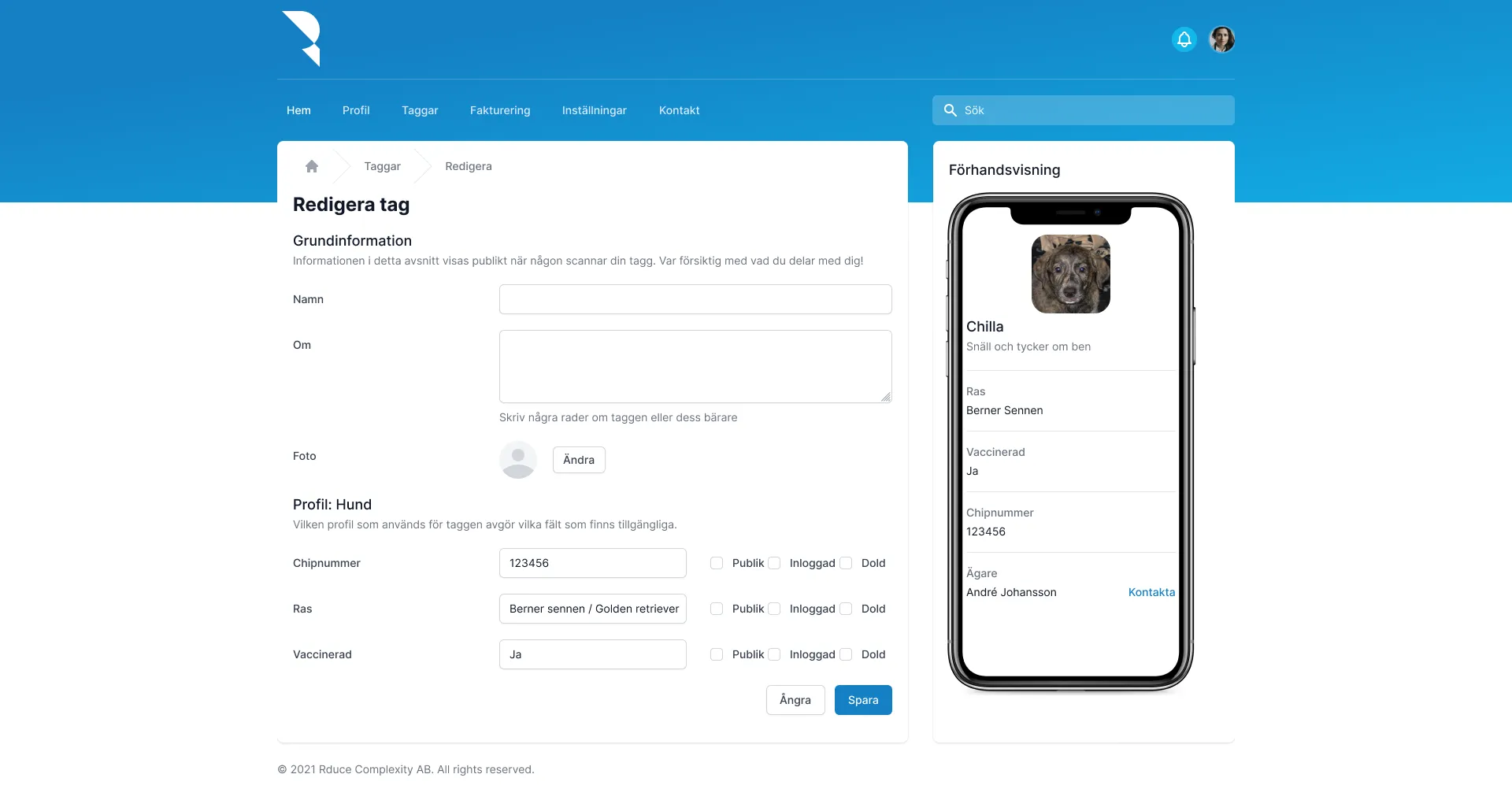 Tgd (pronounced "Tagged") is a qr-code-on-stereoids based system aimed at resellers of physical products.
Tgd enables you to put data, forms, and interactions into QR codes which you can then add to your products.
Use Case 1: Pet Collars
Create a form which defines fields for dogs or cats and put qr codes on your collars. Your users will enter the pet´s information and if it gets lost, anyone can scan the tag and read the pet information with their phone.
You can of course extend this data with whatever information you want, such as
Name
Image
How to approach the pet
Owner contact details
Use case 2: Child Bracelets
Create a form which defines fields for a childs name and the phone number to a parent (or an action button to call). If a child goes missing in a public area, any helpful person can scan the bracelet to get in contact with the parents. Tgd can also automatically notify the parent as soon as anybody scans the bracelet.
Examples of other fields could be
Name
Age
Allergies
Medical conditions
Notes
Use case 3: Inventory
Imagine you have a server hall. Put a QR code on each component and add suitable forms containing information about the device.
For example a form for a server could have the following information
Network name
IP address
Model
Links to manuals
Trouble shooting guides
Use case 4: Actions
You have got a security system for your doors. Put a QR code net to the door. Everyone who scans it gets presented with an authentication form. Once authenticated, Tgd triggers the door to unlock.
...and so on. You imagine the possibilities, Tgd does the work for you!